Join Us for Movie Night with "Rio" at Sunset Park on August 4th!
Join Us for Movie Night with "Rio" at Sunset Park on August 4th!
Are you ready for an evening filled with joy, laughter, and community spirit? Look no further! The Collingwood Community Policing Centre is excited to announce our upcoming Movie in the Park event at Sunset Park on August 4th, It will start right at sunset (8:50 PM). Prepare to be enchanted as we present the beloved animated movie "Rio" under the twinkling night sky.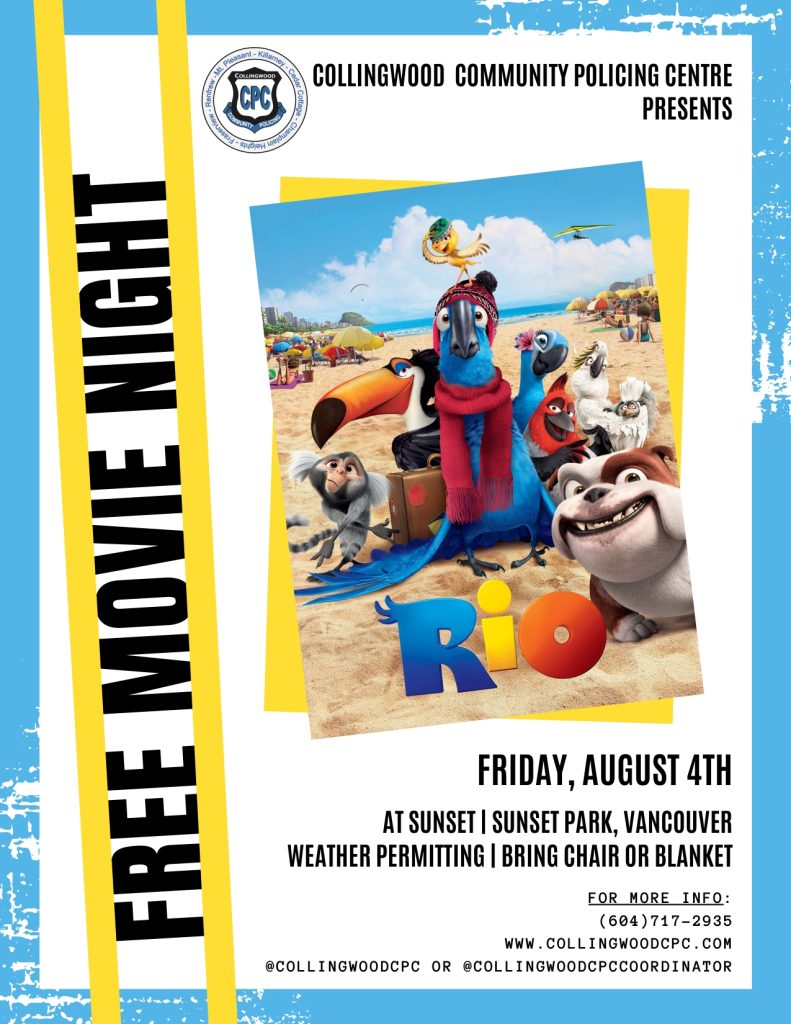 "Rio" is an animated gem that transports its audience on an incredible adventure to the vibrant city of Rio de Janeiro, Brazil. The heartwarming tale follows the journey of Blu, a domesticated macaw with a fear of flying, and Jewel, a spirited female macaw. Together, they set off on an exhilarating quest to rescue Jewel from the clutches of smugglers and, in the process, discover their true selves. With stunning animation, unforgettable characters, and a soundtrack that will have you dancing in your seats, "Rio" promises an evening of pure entertainment for all ages.

At the Collingwood Community Policing Centre, we value the importance of strong community relationships. The Movie in the Park event provides an ideal opportunity to connect with neighbors, make new friends, and unite as a community while enjoying an entertaining movie together. It's all about creating cherished memories and fostering a sense of belonging.

Mark your calendars for August 4th and join us at Sunset Park for an enchanting Movie in the Park experience featuring the heartwarming film "Rio." Bring your chairs, blankets, and snacks, and get ready to embark on a memorable cinematic journey surrounded by the warmth of community togetherness.
We look forward to sharing this magical evening with you and your loved ones. See you there!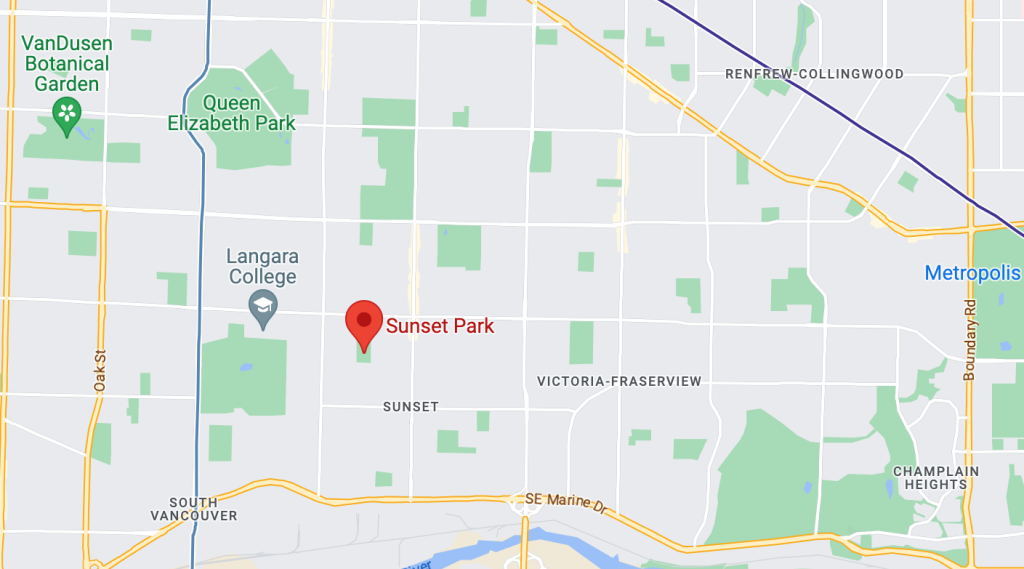 Address: 404 E 51st Ave, Vancouver, BC V5X 1C7
Note: In case of inclement weather, please check our website or social media pages for any updates or potential changes to the event schedule.