Patrol Programs
Foot and Bike Patrol
The Patrol Programs at the Collingwood Community Policing Centre consist of foot patrols or bike patrols that take place every day in the local community.
The Foot Patrols and Bike Patrols are conducted by a trained group of Volunteers to have a presence and engage with the community. By doing so, we hope to make our community safer. Patrols are th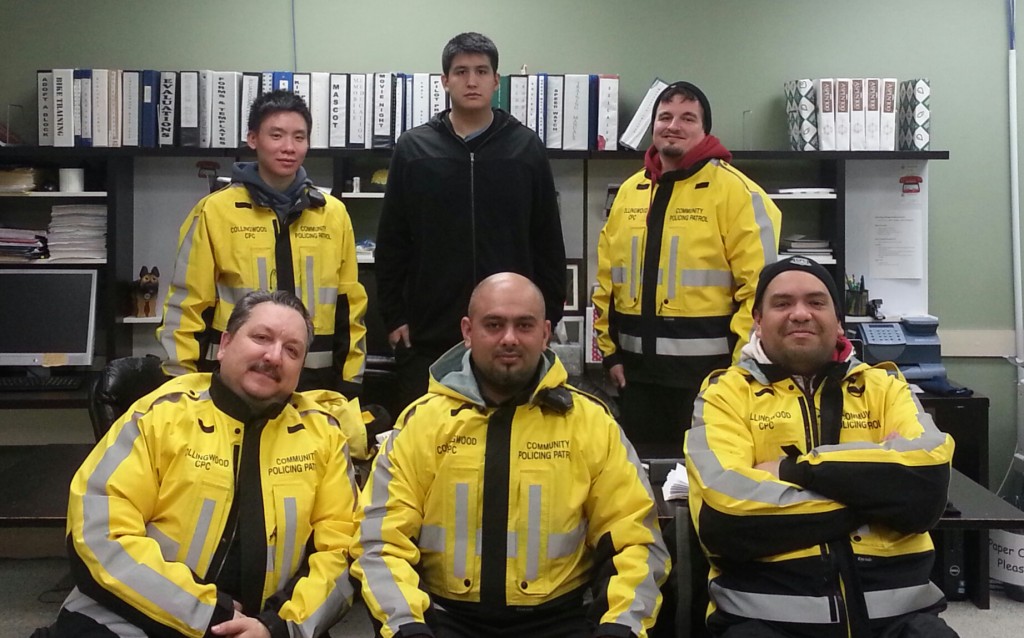 ere to help reduce crime and the fear of crime, report suspicious or illegal activities to the appropriate authorities, to report public disorder, and to build relationships.
Patrol Volunteers do the following:
Stolen Auto Recovery System (SARS) – Check for stolen or abandoned cars
Safety Audits – Crime Prevention Notices (ICBC program)
Deliver Crime Alerts to hotspots
Interact with members of the community
Help at events
Attend training courses
Volunteer for VPD sponsored projects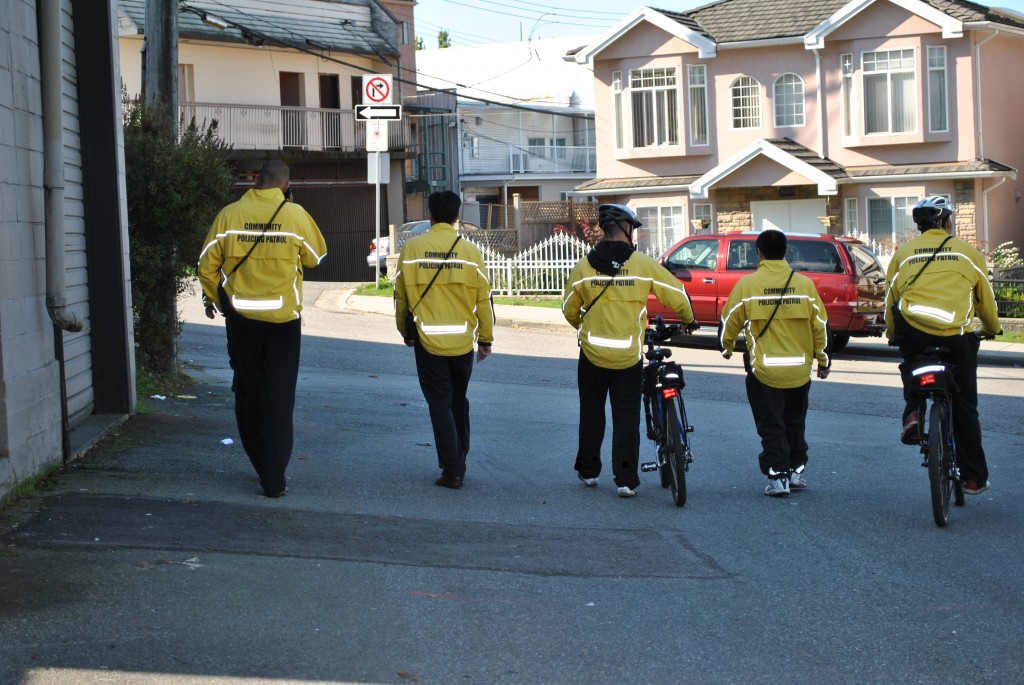 Program partners – Vancouver Police Department, ICBC, City of Vancouver, Collingwood Business Improvement Association, and local community agencies.