Congratulation to D3 NPT!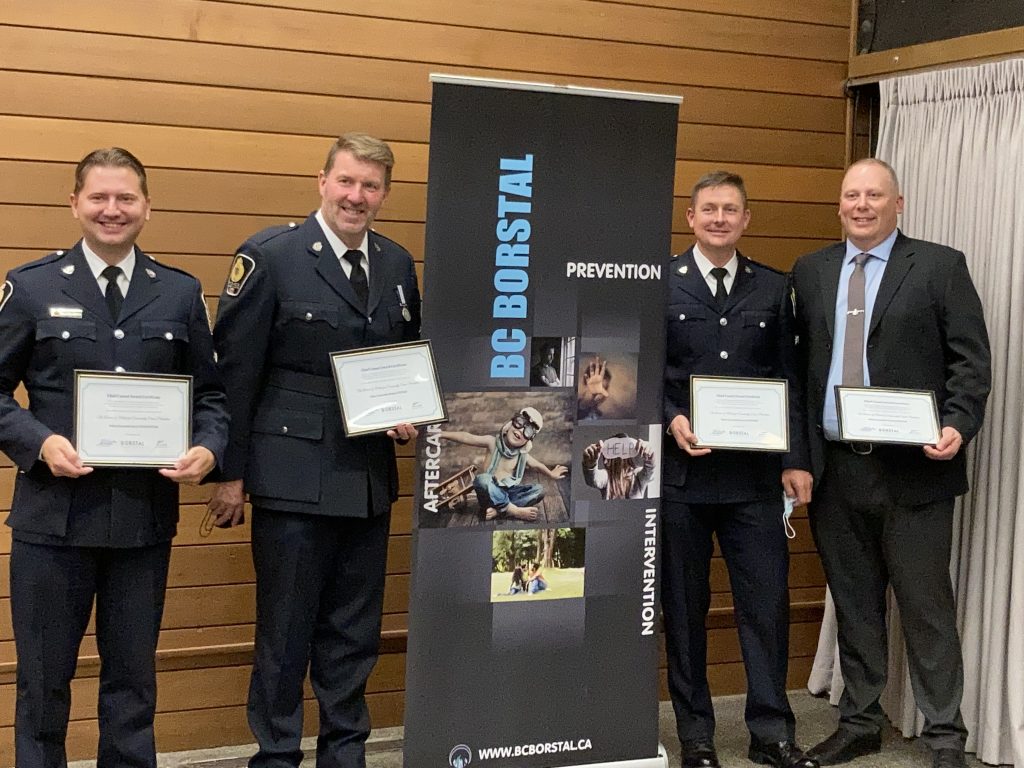 We would like to congratulate D3 Neighbourhood Police Team for receiving their Ray Canuel Award for their service and excellence in community crime prevention!
Throughout the COVID pandemic, Neighbourhood Police Officers Cst. Folkestad, Cst Feenan, Cst Stafford and Cst. Griffin worked tirelessly to service the community by going above and beyond. Their hard work has had a positive impact in the community, addressing the needs and concerns of the public.
We are lucky to have them as our Neighbourhood Police Officers and they are a great role model for our volunteers!
For more information about Ray Canuel award, you can visit their website here.