11th Annual Kops for Kids
11th Annual Kops for Kids
The Collingwood Community Policing Centre is very proud to have participated for the 11th year with the Vancouver Police Departments' Motorcycle Drill Team KOPS for KIDs program.   The Motorcycle Drill Team raises funds from fellow VPD members to provide Christmas gifts to children in Vancouver. This year the team raised over $16,000,00 and handed out over 640 gifts.
Our CPC volunteers helped make this years' Kops for Kids a success by spending countless hours wrapping the gifts and attending the various events to help Santa hand them out.
Thank you to our volunteers for all their help and here are a few of our Christmas elves:
 One of our elves – Kay Santaga, hard at work.    |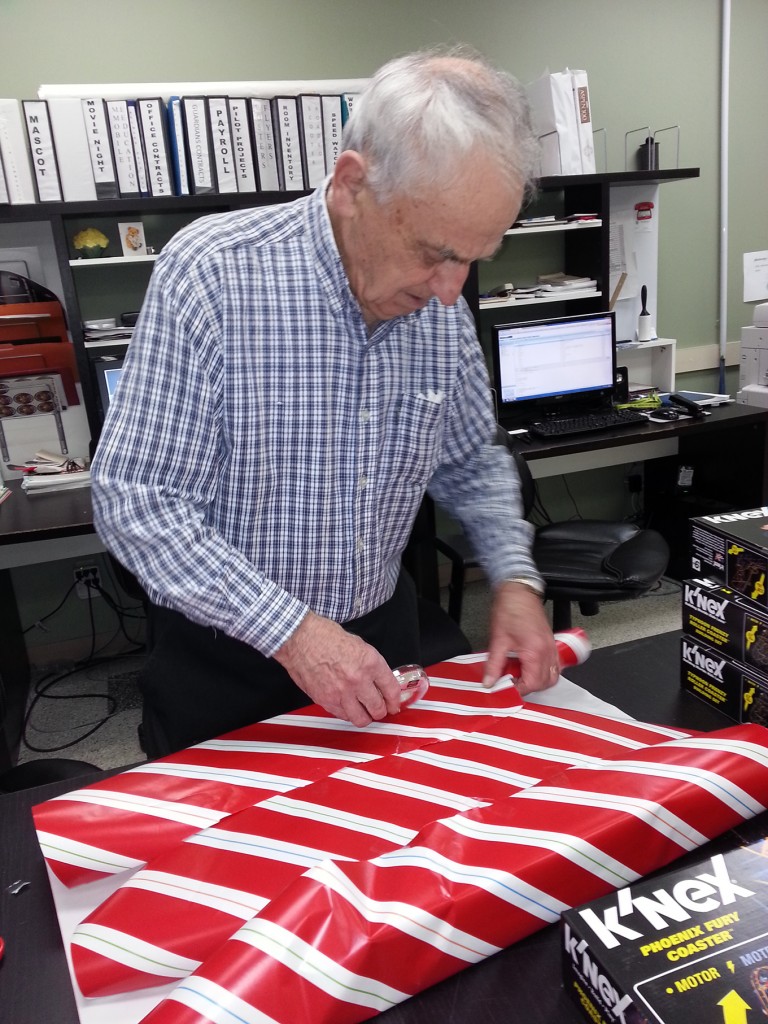 Our CPC elves spent countless hours wrapping gifts.
 We missed Margie this year but she has been a magnificent elf in years past! |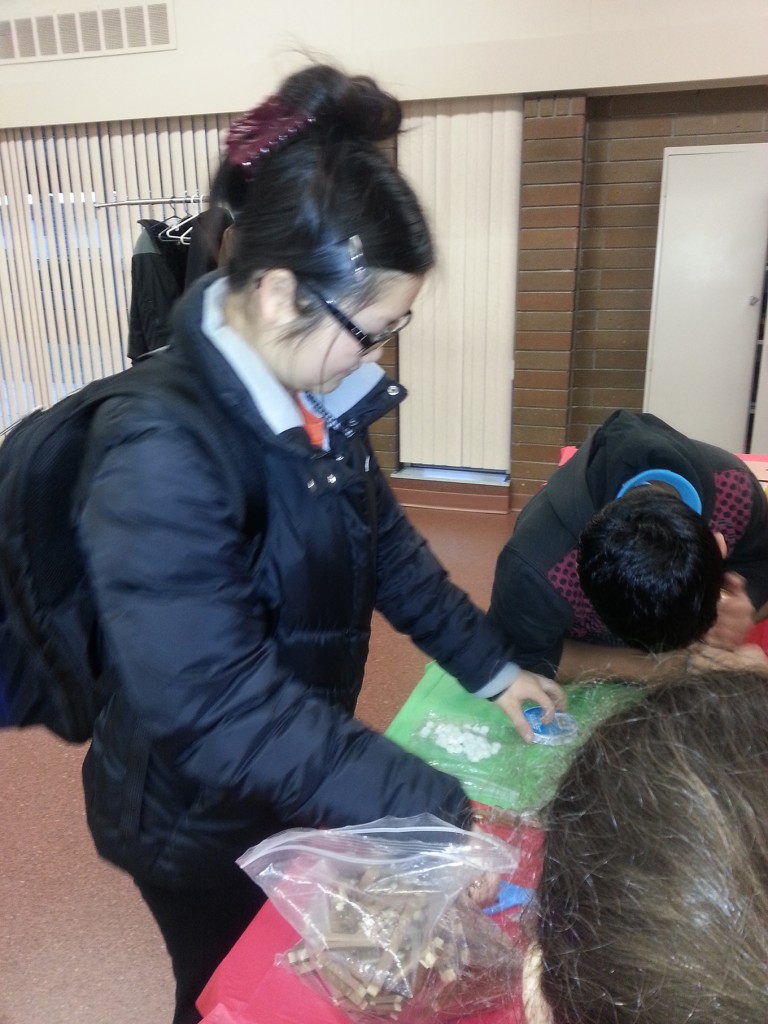 Laura making christmas ornaments with the kiddies.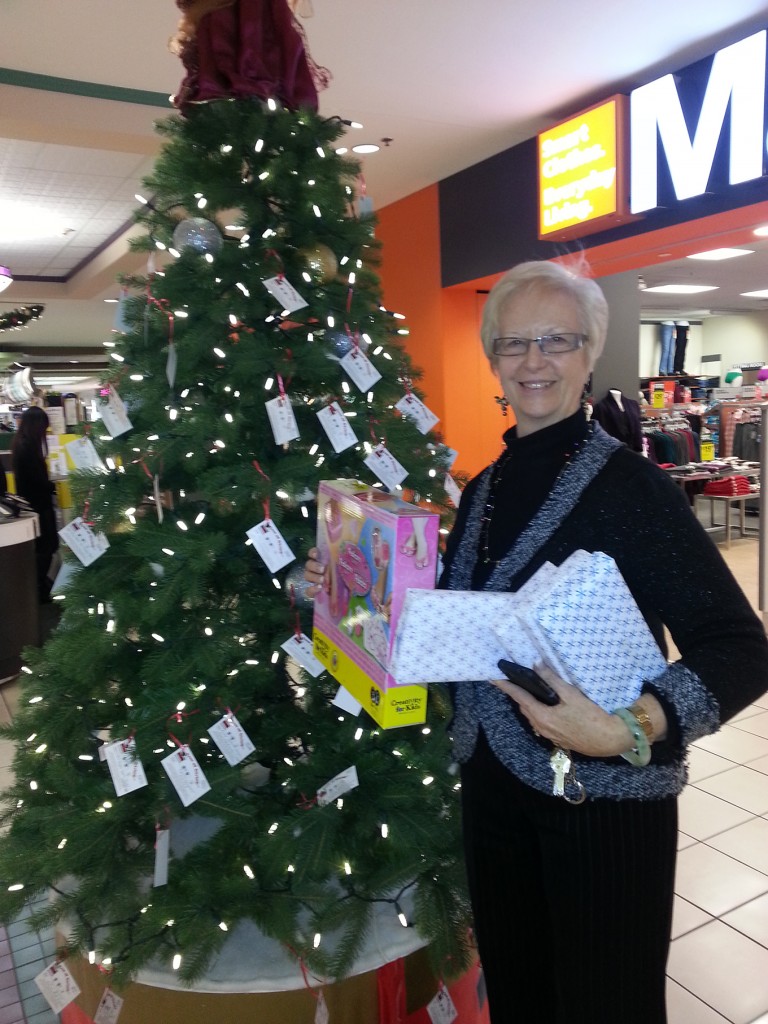 Kops for Kids donated over 100 gifts to Kingsgate Malls "Wishing Tree". Leyda Molnar, Kingsgate Malls manager is pictured in front of the tree.